T/N: The title of the show is called "스타직찍 (Romanized as Star JikJjik)" to which 'JikJjik (직찍)' is actually a short form of '직접 찍은 사진' which roughly means 'Taking Self-Photo'. So the title "스타직찍" means "Star Self-Photo".
Previous post: [Pic/Trans] 130129 Boyfriend – MBC Star JikJjik's Twitter update
=============================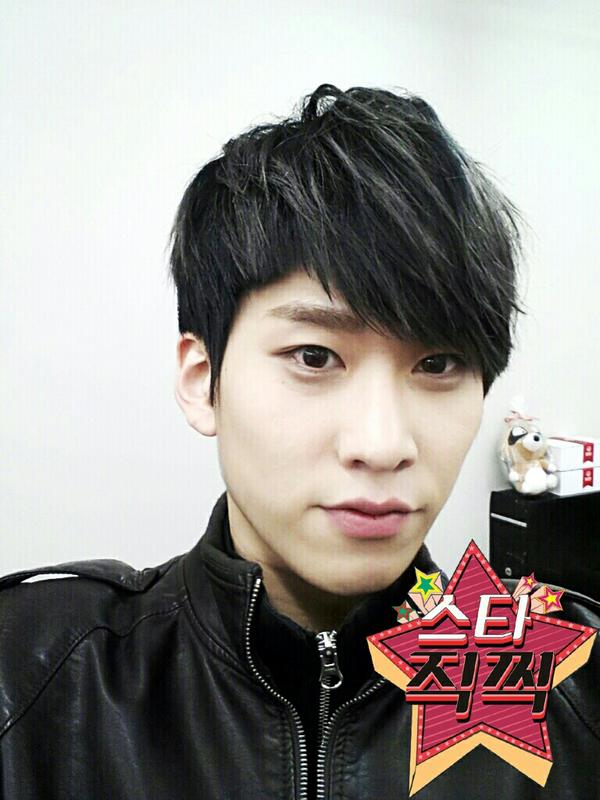 이것들이 정말(빠직). 저는 실물이 더 괜찮다고 하시더라고요. 얘들이 저 동물닮았다고놀려요!!! -현성- 베프분들 기다리시던 심미남의 샤방한셀카♥.♥ 보이프렌드와 함께한 스타직찍 놓치기 있긔없긔? pic.twitter.com/znKDItFT
English Translations:
coming soon~!
source: MBC Star JikJjik's Twitter