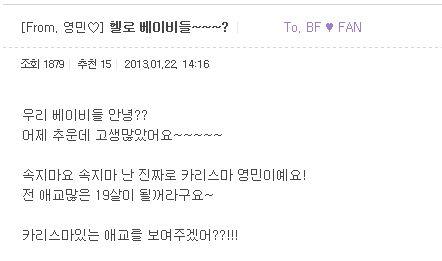 [From. Youngmin♡] Hello Babies~~~?
Our babies Hello??
You suffered a lot in the cold yesterday~~~~~
Don't be fooled Don't get fooled because I really am the charismatic Youngmin!
I am a 19 years-old person who has a lot of aegyo~
Do you want me to show you my charismatic charm??!!!
source: Boyfriend's Daum Cafe
translations by: weloveboyfriend.wordpress.com