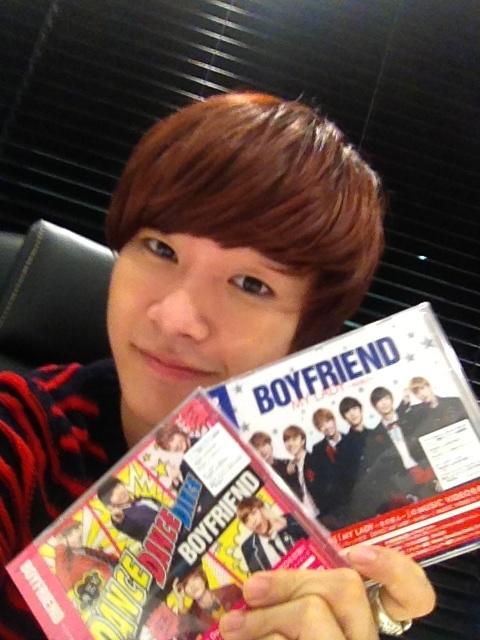 ORIGINAL: 【정민】우리 여자친구들 잘 있었어요~?!♥ 드디어 두번째 싱글이 발매되었어요~!!! 마니마~니 들어주면 난 정말 좋겠다 >.<…♥ 추운 겨울 감기 걸리지 말고 따뜻하게 보내기!!!
TRANSLATION:  [Jeongmin] Our girlfriend are doing well~?!♥ Finally the second single is released~!!! Listen a lot then I would really feel good >.<…♥ Do not catch a cold and send a warmth!!!
Source: Boyfriend's Japan Official Twitter (@officialbfjp)
Credit: @G_GirlFriend on Twitter.