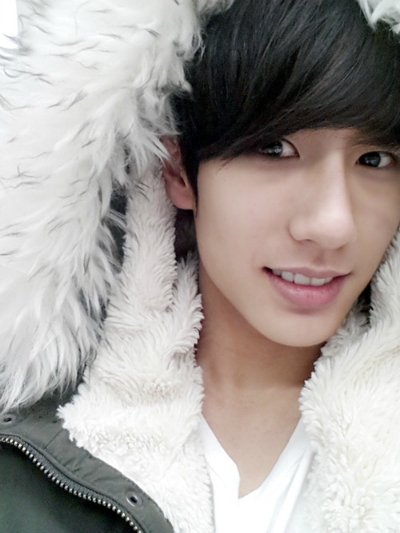 Original: [민우] 신난당!!'ㅅ'
오늘 우리가 쓴 러브레터는 잘 받았나요? 직접 전해주고 싶었는데…!!! 직접 나갈 시간이 부족해서 넘 아쉬웠어요ㅠㅅㅠ..
그리고 그거 알아요? 낼 우리 아침부터 밤까지 만날 수 있다는거!! 신난당 ㅇㅅㅇㅋㅋ 담주꺼도 녹화 하니까 많이 많이 와서 나랑 만나기♥ 잘자구 낼 만나요>_< -[B.F민우]
2012.11.23 금요일
신나는 민우가!
Translation: [Minwoo] So happy!!'ㅅ'
Did you received well a love letter that we wrote today? I want to give directly by myself but…!!! We don't have time and I'm so regretㅠㅅㅠ..
And do you know? Tomorrow we will meet from morning till night!! So happy ㅇㅅㅇㅋㅋ Next week have some recording so please come and meet with me♥ Good night and meet tomorrow>_< -[B.F Minwoo]
2012.11.23 Friday
Happy Minwoo!
Credit: @G_Girlfriend on Twitter.