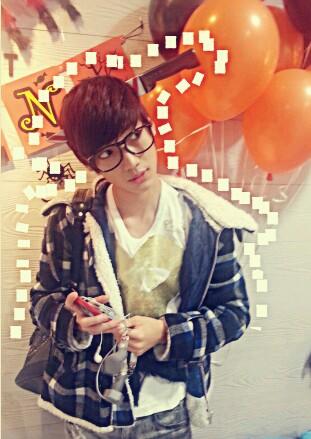 Original: [B.F광민] 첫 할로윈 파티 재미있었어요! 다음 할로윈은 같이하구싶어용~ 광민이가 좋은소식 알려드릴려구요 쫌만 기다리면 저희 만날 수 있어요 !! 내일정오 깜짝선물이 공개됩니다! 광민이는 다음 앨범을 위해~~뿅!
Translation: [B.F Kwangmin]The first Halloween party was fun!Want to do it together for next Halloween~ Kwangmin will tell you a good news so please wait a little a while and you can meet us !! I'll be revealed a surprise gift tomorrow noon! Kwangmin for the next album~~Ppyong!
Credit: @G_Girlfriend on Twitter
Please take out with full credit!